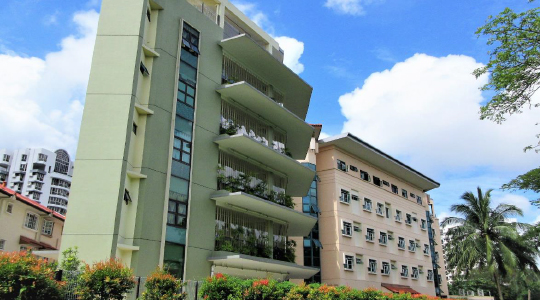 5-storey custom-built nursing home
Situated in the Lentor vicinity surrounded by greenery.
Completed the asset enhancement of an additional storey and the extension of a 5-storey building in February 2013.
Comprehensive medical facilities such as in-house clinic and doctor in attendance, 24 hour nursing care and nurse-call system and telephone line at every bedside.
Additional security features such as professionally managed security system eg. Public Address system with Closed Circuit Television security monitors.