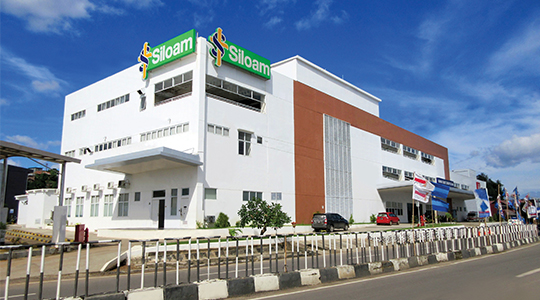 A newly-built 3-storey standalone hospital integrated with the only modern mall within Bau Bau city, the main city on Buton Island.
Bau Bau is a port city situated between West and East of Indonesia, complete with transportation infrastructure such as seaports and airport for greater regional accessibility, and a well-established fishery industry.
The hospital, which commenced operations in April 2016, has medical facilities including operating theatres, fast response ambulance services, delivery rooms, outpatient clinics, inpatient services, intensive care unit (ICU), Neonatal ICU, X-ray machine, 16-slice CT Scanner, haemodialysis, and ultrasonography amongst others.
Various medical services offered include Neurology, General Surgery, Internal Medicine, Paediatrics, Obstetrics & Gynaecology, Radiology, ENT Specialities and Ophthalmology amongst others.
The mall, which commenced operations in December 2015, is a single storey retail mall linked to the hospital that provides complementary amenities to patients and visitors of the hospital.
Its major tenants include Matahari Department Store and Hypermart.