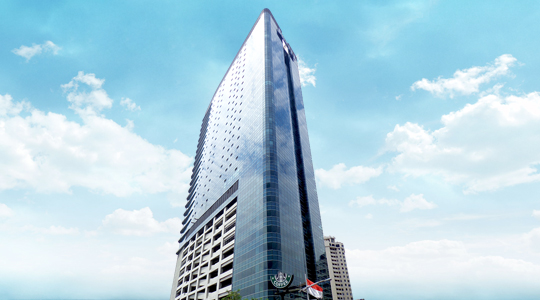 Indonesia's first private comprehensive cancer treatment centre equipped with state-of-the-art facilities and technologies
29-storey with two basement levels.
Strategically located in prime district in Central Jakarta near Plaza Semanggi, The Aryaduta Apartments and international 5-star hotels.
Provides high dose brachytherapy, radio-immunotherapy (RIT), radiopeptide therapy, molecular imaging with PET/Computed Tomography (PET/ CT) and Single Photon Emission Computed Tomography/CT (SPECT/ CT) scanning, chemotherapy, complementary therapy, Linear Accelerator treatment, Multi Slice CT, high field strength MRI, angiography, in-house clinical trials and integrated IT and PACS/RIS.
Provides training in medical oncology, radiation therapy, cancer imaging and surgical oncology.