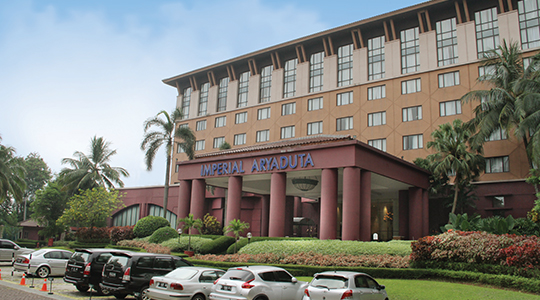 One of the very few hotels with linked country club in Jakarta
A 5-star 7-storey hotel building and 6 blocks of cabana houses with a 2-storey country club complete with a wide range of sports, recreational, convention, and F&B services.
Situated in the heart of Lippo Village's business and commercial district, and right next to Siloam Hospitals Lippo Village, providing convenient accommodation for out-of-town inpatients, outpatients and day-surgery patients and families.
Attracts business travellers with its ideal location near the business and industrial areas of Cilegon.